The Entertainment Grounds is the perfect location for your next conference, seminar, business meeting, team building session or networking event.
Ideally located in the heart of Gosford, The Entertainment Grounds is within easy access of the M1 Freeway and within close proximity to Gosford Railway Station. At roughly 80kms from Sydney and Newcastle, The Entertainment Grounds is the perfect corporate escape from the big smoke!
A major advantage of the Entertainment Grounds is the versatility of the rooms. The modern function spaces can accommodate up to 500 delegates in a range of styling layouts from theatre style seating to large sit-down banquets. Dedicated presentation areas, individual workshop rooms, trade exhibits and product demonstration areas are just some of the options the venue and team can offer your next event.
The Panorama and Lakeview Rooms feature floor to ceiling glass windows that open up onto the outdoor terrace overlooking the racecourse. Natural lighting fills the rooms allowing guests to work and relax in a comfortable environment.
Featuring the latest in AV technology, the team will assist you in creating the most professional arrangement for your next business meeting, conference or seminar. Complimentary Wi-Fi, projector screens and quality audio are a few of the technical features available.
The finest in-house caterers can provide an assortment of fresh, locally sourced produce to suit any menu style and dietary requirements. Your guests will be spoilt for choice with decadent seafood buffets to freshly made sandwiches and wraps.
With ample parking, the finest in-house caterers, flexible working spaces and a dedicated team to help you create the most appropriate setting, The Entertainment Grounds is the perfect location for your next corporate event.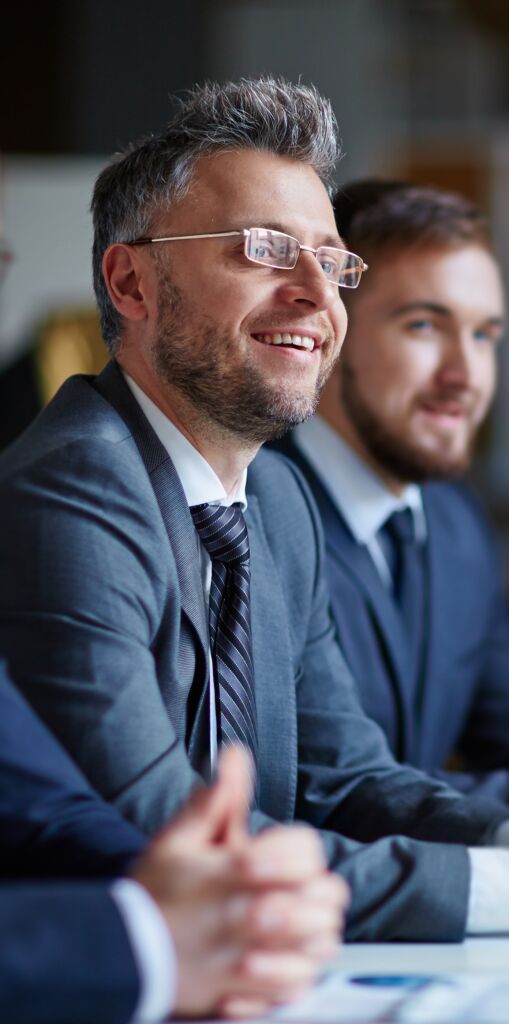 ---
ROOM CAPACITY
The versatility of event spaces at The Entertainment Grounds is complimented by a delicious selection of food and beverage options. Our team of dedicated event coordinators and in-house caterers are committed to creating the perfect setting for your next function.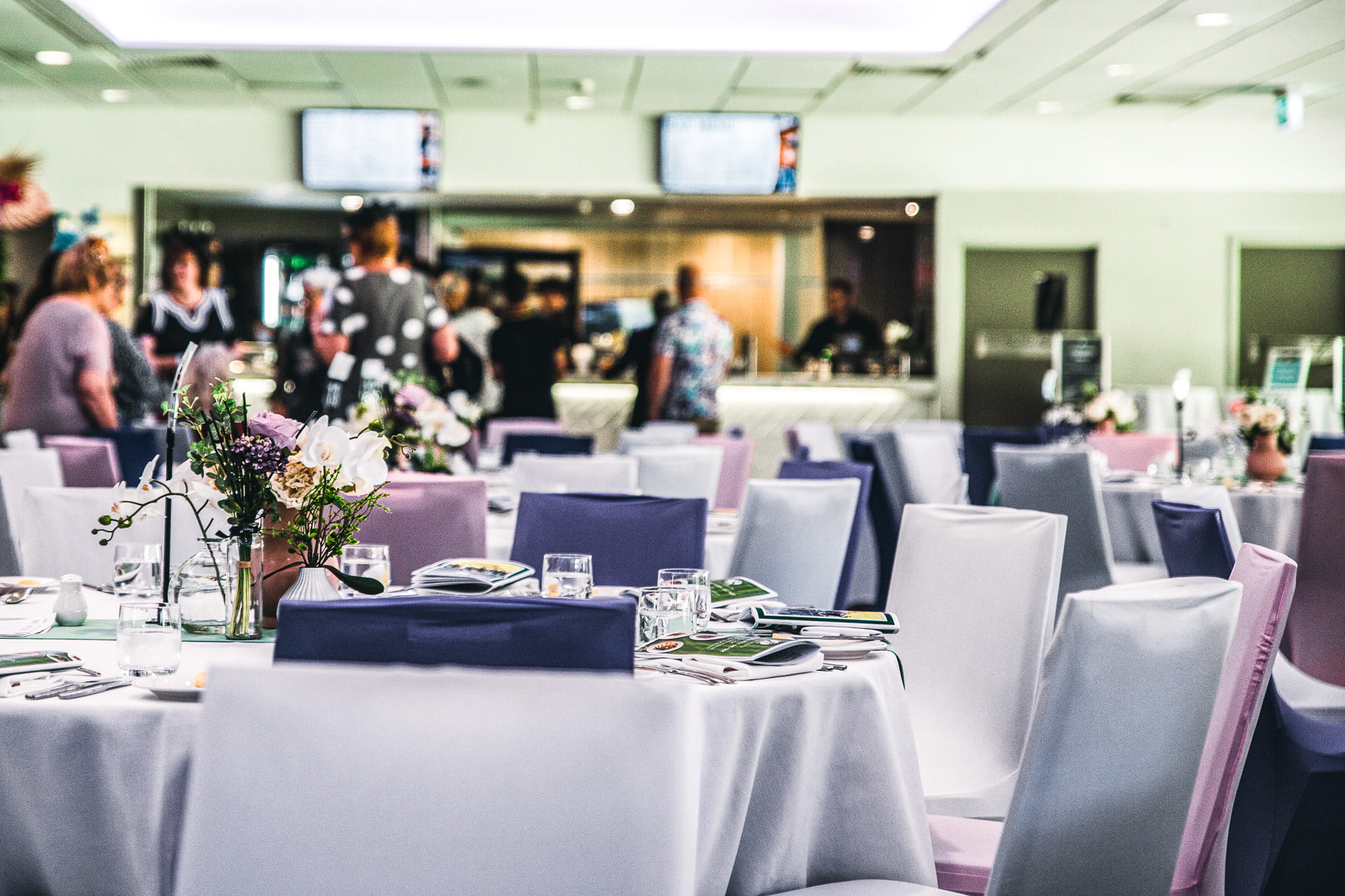 PANORAMA LOUNGE
| STYLE | PAX |
| --- | --- |
| Cocktail | 300 |
| Banquet | 250 |
| Theatre | 200 |
| Cabaret | 200 |
| Classroom | 150 |
| Boardroom | 60 |
| Hollow Square | 60 |
| U-Shape | 50 |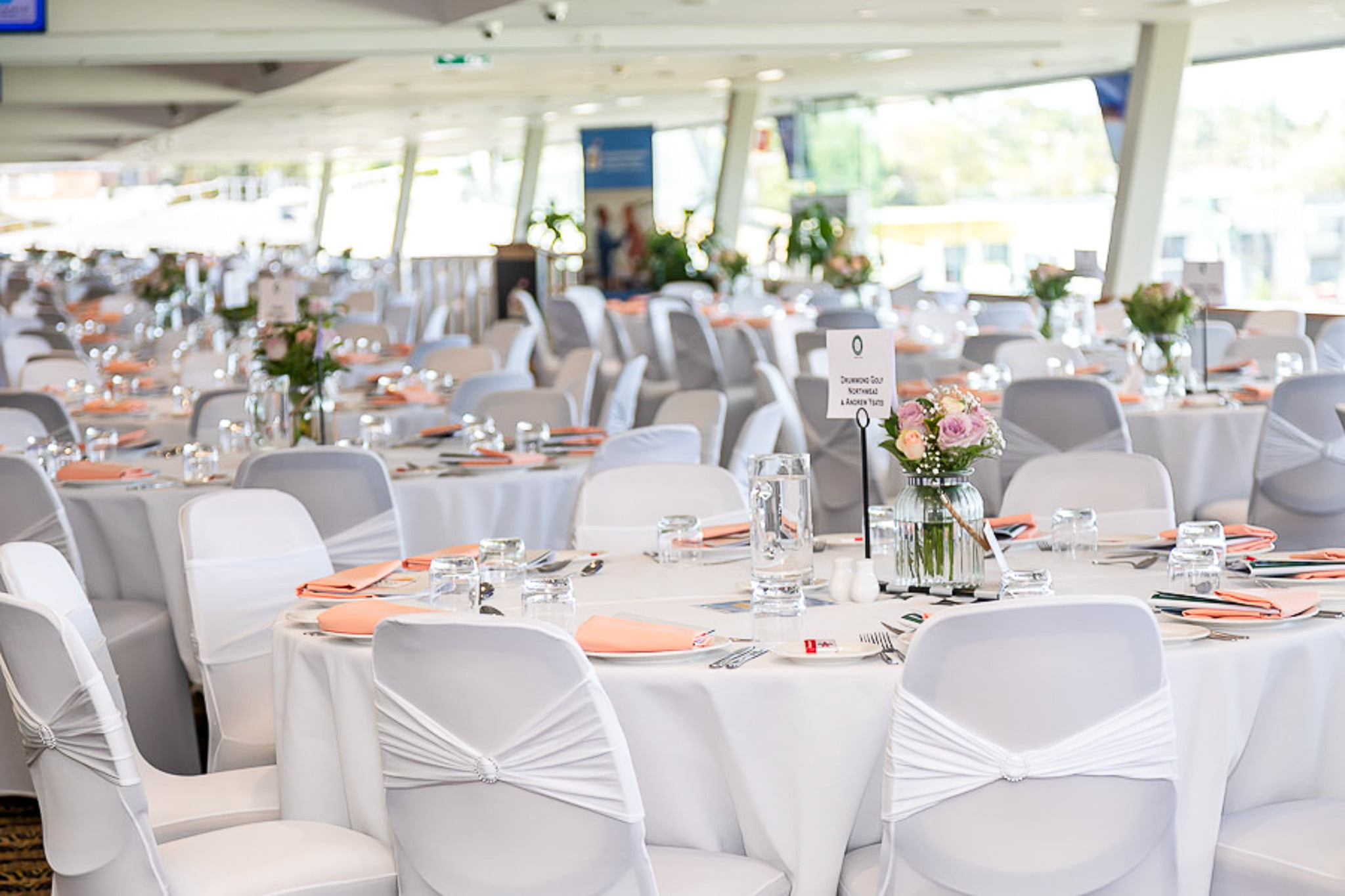 LAKEVIEW ROOM
| STYLE | PAX |
| --- | --- |
| Theatre | 350 |
| Banquet | 300 |
| Cocktail | 300 |
| Classroom | 200 |
| Cabaret | 200 |
| Boardroom | 80 |
| U-Shape | 70 |
| Hollow Square | 70 |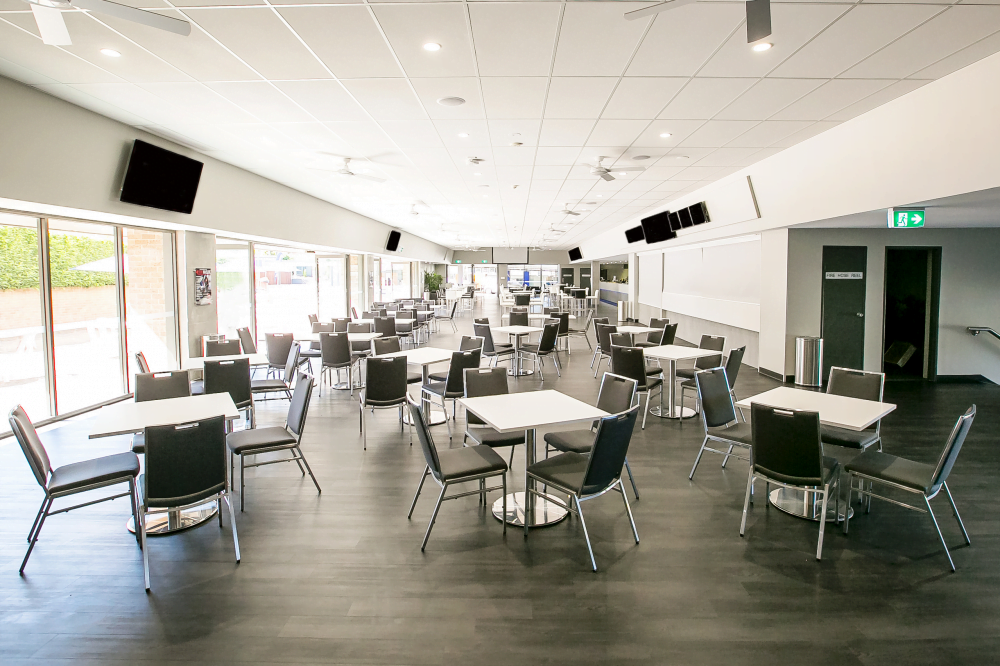 THE RIVERDALE
| STYLE | PAX |
| --- | --- |
| Theatre | 300 |
| Banquet | 300 |
| Cocktail | 300 |
| Cabaret | 240 |
| Classroom | 150 |
| Boardroom | 60 |
| Hollow Square | 60 |
| U-Shape | 50 |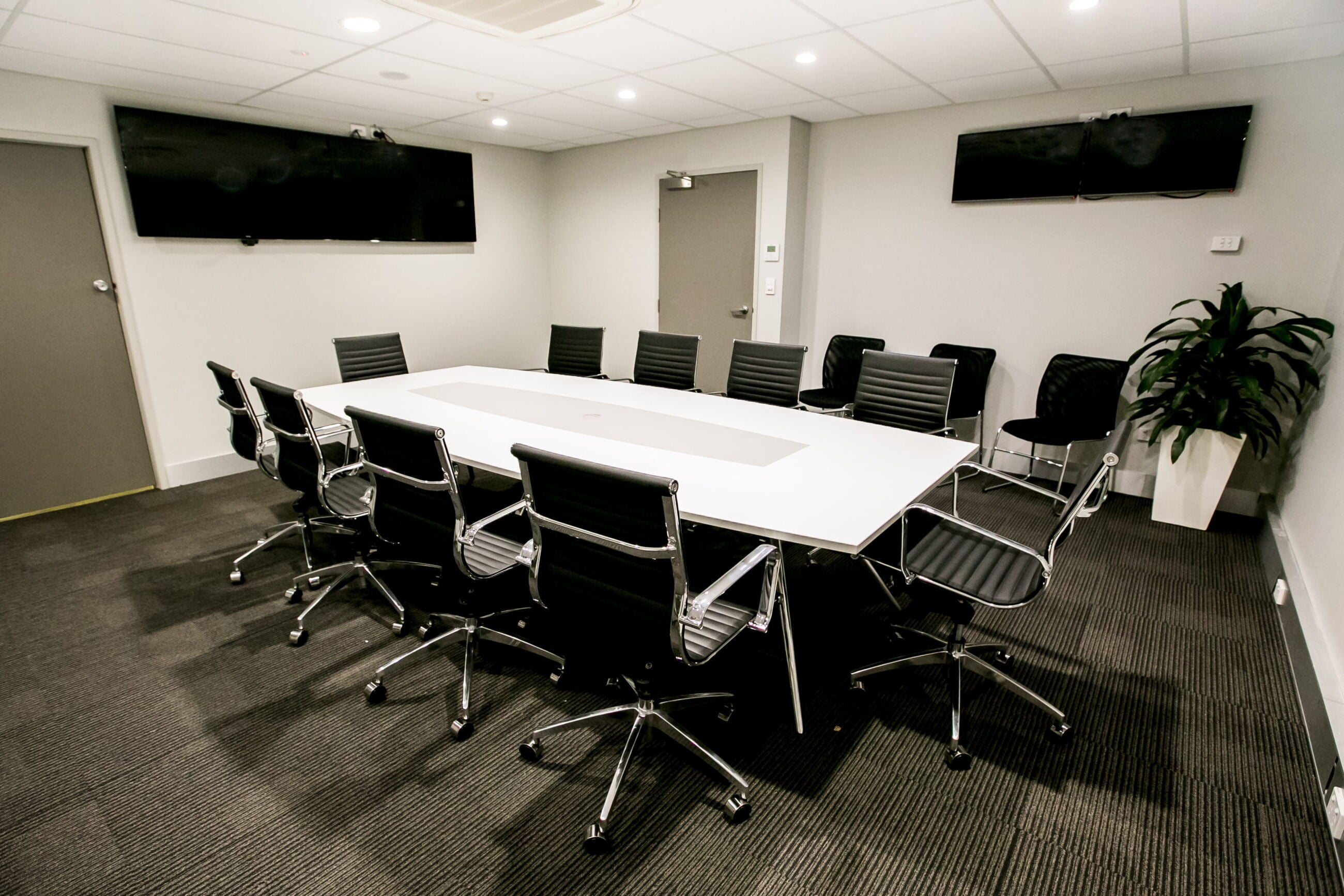 BOARD ROOM
| STYLE | PAX |
| --- | --- |
| Boardroom | 10 |
| Theatre | N/A |
| Banquet | N/A |
| Cocktail | N/A |
| Classroom | N/A |
| Cabaret | N/A |
| Hollow Square | N/A |
| U-Shape | N/A |
---
CONTACT US
For more information on how we can help create an ideal corporate event for your business, or to book a tour of our facilities, contact our events team: