Sponsoring a race at The Entertainment Grounds offers unique opportunities to provide you with direct access to your target market where racegoers can not only see your company's branding but can feel the excitement associated with your brand.
There are many different reasons to become involved with The Entertainment Grounds, whether you're looking to hold a corporate event, fundraiser, networking opportunity, create brand awareness or to simply have a day out with your team.
All race meetings at The Entertainment Grounds are directly telecast through the SKY Channel and Thoroughbred Channel networks on a national and international level. The races are broadcast through 2KY and it's nationally affiliates. This coverage gives unprecedented exposure for your brand.
It is our aim to ensure that your race sponsorship and hospitality is matched with your aims and objectives which is why all of the packages at The Entertainment Grounds can be specifically tailored to suit your needs.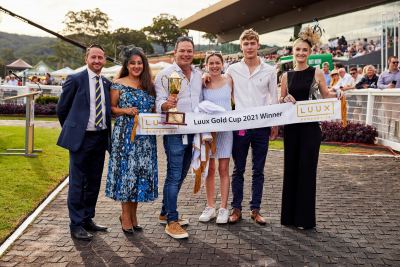 Available race dates for sponsorship
1 upcoming events
Showing events from 12/01/2024 to 12/01/2024