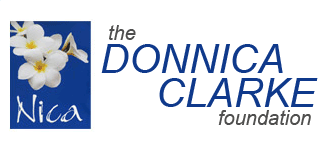 The DONNICA CLARKE Foundation was established in 2007 to keep the memory of the bubbly and multi-talented teenager at the forefront of community minds. Donnica, or 'Nica' as she was affectionately known, was a dual Australian Surf Life Saving beach sprint and flags champion who died in a tragic cliff fall at North Avoca Beach on the Central Coast of NSW on April 10, 2007 – aged just 16 years.
The aim of The DONNICA CLARKE Foundation is to offer financial, moral and 'in kind' support to young male and female athletes across all sports from the Central Coast region of NSW, Australia.
This philosophy is based around providing assistance to those young athletes who demonstrate the ability but may not have the financial support to pursue the pathway to becoming a successful athlete in their chosen sport.